First off, allow us to say that we love books, here at Infobest. And we believe that it is never too late to make professional development part of your everyday life.
Today, we have selected 7 books, that we believe should be present in any Software Product Manager's library (or virtual library).
In these books you will find the technical, the business and the human side of software development. This list features books from fresh faces and seasoned pros, so that you will get the best of both worlds.
Peopleware – Productive Projects and Teams, by Tom Demarco and Timothy Lister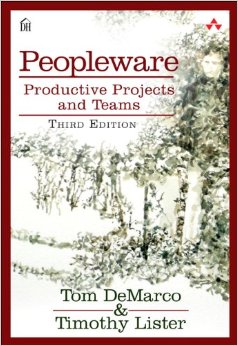 We start with a classic – an easy and also fun read – Peopleware. This is an eye-opening book for both technical and non-technical people.
The book is focused on people, productivity, improvements; you will find a great deal of concepts and applicable ideas while reading it.
Rapid Development: Taming Wild Software Schedules, by Steve McConnell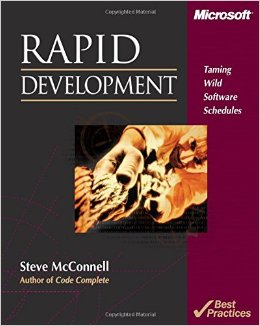 This can be a really useful book for project managers and technical leads, when it comes to effective scheduling software development.
"Rapid Development" presents fundamental principles, philosophies, strategies and shows us a list of mistakes people make, related to software development. It can give you an almost complete idea on the software development life-cycle, and the efforts required for successful deliveries of software tasks.
Crystal Clear: A Human-Powered Methodology for Small Teams, by Alistair Cockburn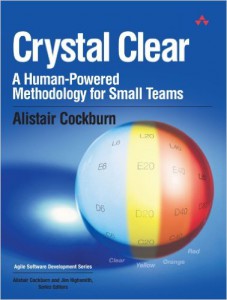 'Crystal Clear' is a practical introduction to running a successful agile project. It gives you relevant information about software development project management and also many helpful and practical ideas.
Even if you are not using agile as a methodology, you will still find valuable content in this book, to adapt to your software development processes.
The Mythical Man-Month: Essays on Software Engineering, by Frederick P. Brooks Jr.
Here we are, with another classic. 'The Mythical Man-Hour' explains some myths of the software development word, in a simple and easy-to-understand way.
You might find some parts of the book outdated, even in the 2nd edition, but it will clearly be an eye opener to how we got to the age of information technology and how software project management of has evolved.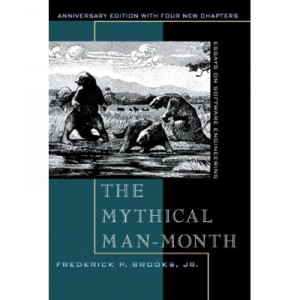 Manage It!: Your Guide to Modern, Pragmatic Project Management, by Johanna Rothman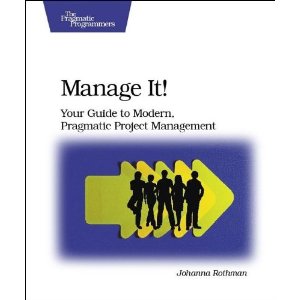 You can consider this book  a modern guide to project management. It will help you understand how to manage certain projects more efficiently and will give you lots of pragmatic advice (hence the title) on how to plan a project, how to take certain approaches and how to find solutions to certain issues that might appear in a team or project.
The book mostly discusses the benefits of agile life-cycles, but it will also exemplify what other software life-cycles are about.
Growing Software, by Louis Testa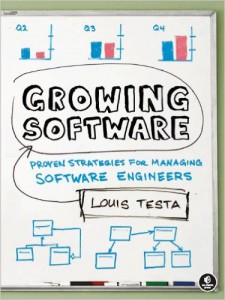 This book will help those people that have just started a new position in product development, in a small or medium-size company. The book is mainly focused on processes but also on dealing with responsibilities, situations and culture.
You will also find plenty of practical advice while reading the book as it is filled with real life situations, how they were handled and suggested resolutions.
Managing the Unmanageable, by Mickey W. Mantle and Ron Lichty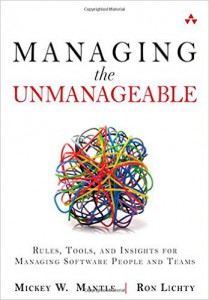 Let's start with a quote from the book: "
Development is a triangle: good, fast, cheap – pick any two
".
This book from 2012 gives advice on how to recruit the right people, how to manage them, how to implement a good culture in the company and on how to manage crisis.
'Managing the unmanageable' is a good read for anyone in the position of managing software projects.
It will help you understand that you need more than technical know-how, to lead a team.
If you got the chance to read any of these books, which one is your all-time favorite?