You ensure that the technical aspects of the user stories are developed and comply to the application architecture principles and that the results are handed over to the testing team
You follow the technical design principles and prepare the design in collaboration with the technical analyst / designer, as well as all relevant roles in the subsequent phases
Ensure that user stories work as expected by running unit tests and offer support to the test team during the test phase
You ensure that all tasks and status updates are executed and managed successfully in JIRA
You support the technical designer to develop and update release notes
You actively involve in the maintenance (incident) process.
Computer science university degree.

Minimum 4 years of software development experience (in the insurance environment is a plus)

Solid COBOL and DB2 (SQL) knowledge.

Good knowledge of CICS, JCL, TSO, ISPF dialogue manager, REXX.

Experience in JIRA and Confluence.

Languages: English or German (fluent).

Soft skills: Organization, Adaptability, Flexibility, Communication, Proactivity, Teamwork.
Challenging tasks and projects.

Flexible work schedule.

Active support of your career within the company.

A professional and powerful team with flat hierarchies.

Great social environment where you can work amongst friends.

Demand-oriented and on-going training.

Private medical plan

.
If you're passionate about your work and you think the position described above suits you, don't hesitate to get in touch. We'd really like to meet you! The coffee is on us.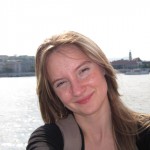 Team Coordinator
"I was a noob when I began working for Infobest and they help me a lot in becoming a good and happy tester. Shortly: Great place to work. Nice and friendly colleagues. Interesting projects. I also like the openness of the management team towards the employees."