Create ECAD symbols and footprints for electronic & electromechanical components in Zuken CR 5000 tool, which will to be used in PCB designs
Collaborate with hardware & mechanical engineers to support project needs.
Collaborate with manufacturing experts for proper solderability results on electrical & electromechanical components.
University degree in Electrical Engineering or related field.
Experience with ECAD tools (e.g. Zuken CR5000/CR8000, Mentor Board Station, Mentor PADs, Eagle)
Basic electronics knowledge
Experience with payment methods and delivery methods integration.
Experience developing complex order flows.
Attention to details.
Teamwork skills.
Knowledge of manufacturing processes is a plus.
Fluent in English; German is a plus.
Challenging tasks and projects.
Flexible work schedule.
Active support of your career within the company.
A professional and powerful team with flat hierarchies.
Great social environment where you can work amongst friends.
Demand-oriented and on-going training.
Private medical plan.
If you're passionate about your work and you think the position described above suits you, don't hesitate to get in touch. We'd really like to meet you! The coffee is on us.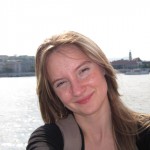 Team Coordinator
"I was a noob when I began working for Infobest and they help me a lot in becoming a good and happy tester. Shortly: Great place to work. Nice and friendly colleagues. Interesting projects. I also like the openness of the management team towards the employees."