My passion for makeup started in my teenage years when I was constantly buying beauty magazines. I was in love with the perfect skin of the models and celebrities, with the colors and sharp eyeliner, so I bought my first makeup products and started practicing on myself.
As you can imagine, I didn't know what I was doing back then. Luckily for me, it started to become better when social media got to be such a big part of our daily lives. The most significant things that guided me through my passion were makeup tutorials on Youtube and of course, Instagram. I would spend hours just scrolling, saving posts, and then trying what I've seen there on my face. I also became friends with a makeup artist when I was around 18 years old, and she loved painting my face for her portfolio and explaining to me how she does it. I got to a point when I spent like 3 or 4 hours per day experimenting with makeup, it almost felt like a part-time job. When a friend of mine would have an event to attend, I would wake up early to finish my actual job so I can do her makeup after.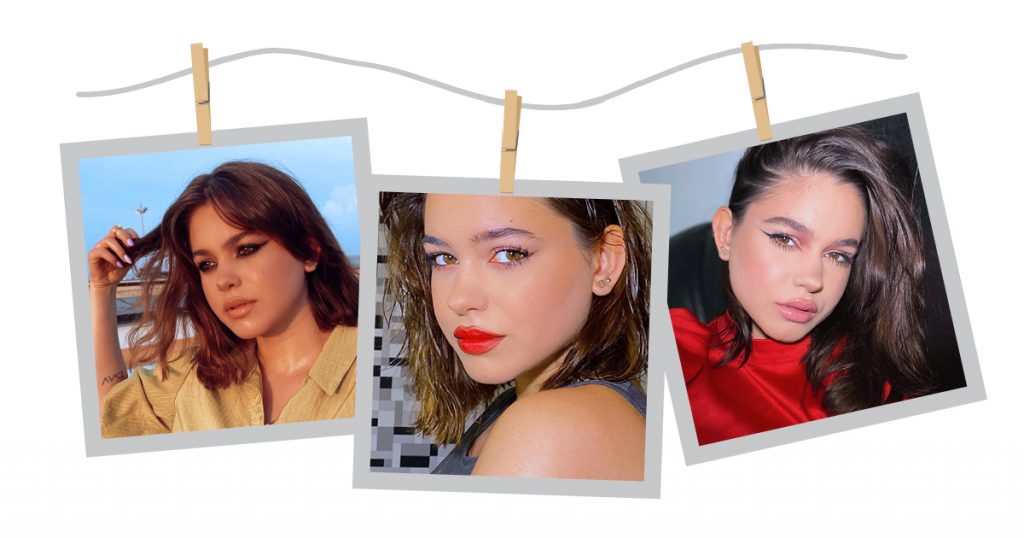 For me, make-up is an art. I enjoy discovering new makeup trends and buying beauty items to try them out.
I always have so much fun playing with makeup and getting more experimental with colors. The best part of makeup is that you have the freedom to experiment with different trends, colors, and techniques. The more you practice, the better you become.
I enjoy beauty products from brands like Danessa Myricks, Rare Beauty, and Huda Beauty.
"Makeup is a form of self-expression."
What I love the most about doing my makeup is that it gives me confidence. When I have a bad day I know all I have to do is to apply some colors on my face and it would immediately cheer me up. Although the result is the best part of makeup, I also really love the process of doing it. I feel like this is my way of relaxing and taking time for myself.