My passion for winter sports began a few years ago, while I was celebrating my birthday at a mountain resort. Winter is the season when I was born, I always loved the snow, so it became my favorite time of year.
I practiced this sport for the first time at Parâng Resort. It's still one of my favorite places in the world, maybe because I learned skiing there.
I learned to ski with a little help and directions from friends. I liked it so much that from morning until the evening I was on the slope. I learned pretty quickly, maybe because when you're passionate about something, you can't help but feel good. Skiing is a healthy activity. Breathing the fresh mountain air is so much better than breathing polluted smog in the big cities.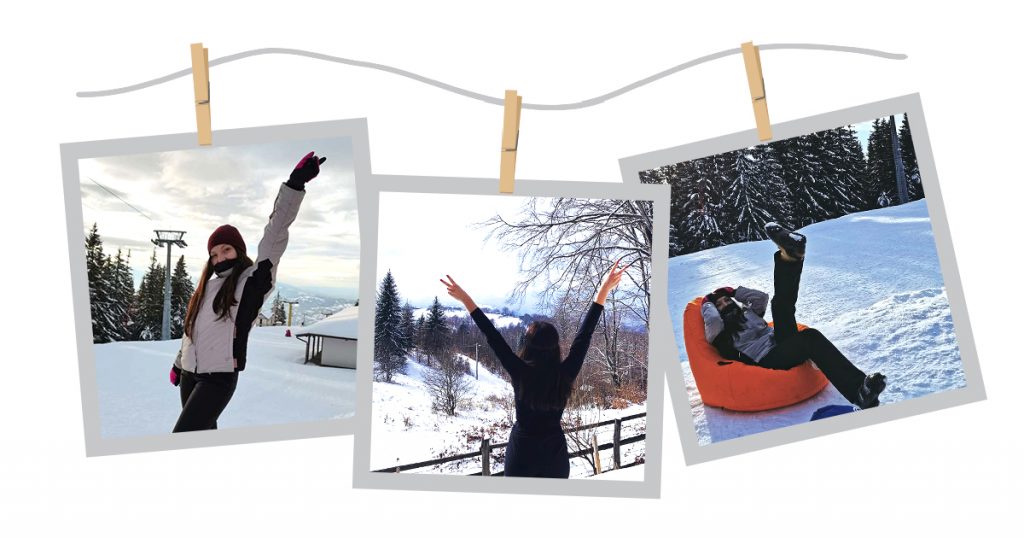 A pair of skis are the ultimate transportation to freedom.
Just you and the mountain. You and mother Earth. When I practice this sport, I like the feeling of freedom it gives me the most. I would associate skiing with the way we live our lives. You have control over yourself, over the decisions, over the direction you want to go, and the speed with which you are heading.
It's incredibly meditative. Skiing is about finding and maintaining a balance. You're constantly seeking harmony with your body, your skis, and the weather condition. Because you constantly have to adapt to the changes in weather (in a few hours, you can experience deep powder or ice, all on the same trail) skiing keeps you grounded in the present moment.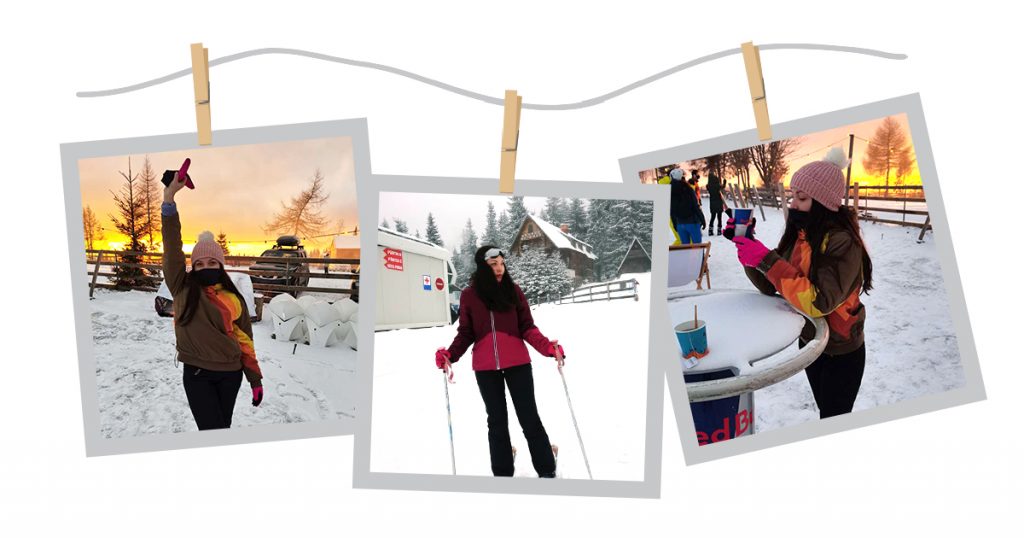 We are lucky to have so many beautiful skiing resorts in our country. But Parâng is still my favorite place. It's has a route through the woods that I really like. The resort is not very crowded and that's a plus for me. I really like the quiet and skiing until sunset. The view is absolutely extraordinary and the slope consists of both beginner and advanced routes.
I would recommend this sport for the unique experience it offers you. Skiing makes you appreciate winter so much more. For those who want to start winter sports, I would recommend them to have courage in the first place and to remember the moment when they were small and did not have any fear. If you treat this sport with a bit of the same mentality, I think it can be very fun and relaxing.