My passion for Handmade started about 10 years ago. One day I received a phone call from my friend telling me we had to see each other, to show me something important. I still remember like it was yesterday…when I entered her room my gaze fell on her little table full of strips of paper, the little work tool, and the glue next to the table.
It was my first interaction with a handmade technique. His name was Quilling. I remember that I was so captivated by my friend's presentation but also by the multitude of ideas that were starting to flow through my mind.
In the end, he asked me if I would like to start working with this technique and he gave me the first Quilling needle and the first set of 2 mm strips.
I started working with the paper strips and made my first greeting cards from Quilling starting in January 2012. After I made a considerable stock of about 50 greeting cards I started thinking about selling them. I was lucky because it was March and we were celebrating the arrival of spring with our Romanian traditional  "Martisor". So I thought about going out to the fair and selling them. Said and done! I went to the town hall … I got my first permit for 6 days and as a location, I chose Calea Sagului to be close to my house. I was very surprised when I saw that people stopped and admired the small paper greeting cards and in less than 3 days I was left without them … I practically had nothing to sell. It was a huge joy! My first pennies on something I made with my own hands.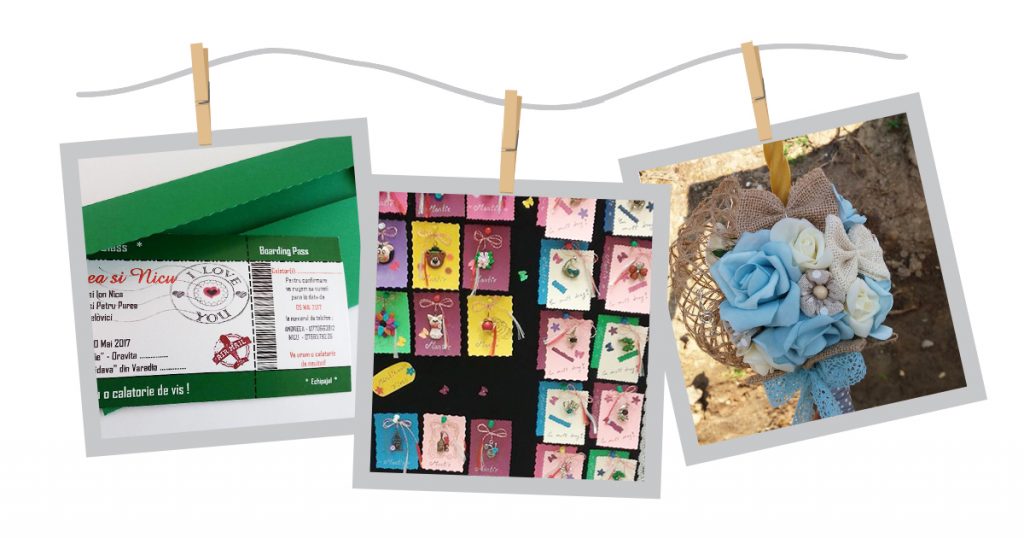 Next year … I wanted to move on to something more advanced and I chose modeling paste … of course, I also wanted to use this material and technique to create Mărțișoare🙂. This time, my sister and I started modeling all kinds of Fimo figurines, tying them to the Mărțișor thread and then attaching them to the colored cardboard.
I made about 100 pieces at different prices. In just 2 days I ran out of Mărțișoare 😄 but the authorization for selling them was for 8 days so I decided to do it all again. Full of enthusiasm but also happy, me and my sister started working all night long to create another bunch of Mărțișoare. We were working on new figurines by night and during the day we were in Libertății Square assembling and selling. My lovely husband came with teacups and croissants and cheered us on❤️.
Two years later, with the help of my husband, I managed to have a small shop in the Bega Shopping Center where I sold different handmade pieces. I created pieces with another technique called the Napkin and Scrapbook.  Basically, with these techniques, you could decorate anything and create anything. From wood materials to glass and metal materials followed by wedding invitations, photo albums, etc.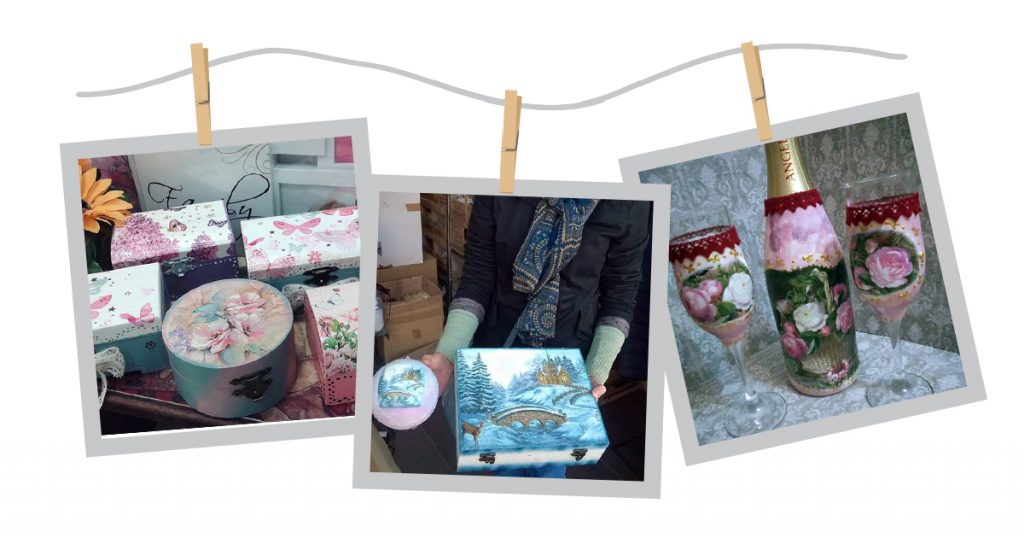 At the moment I don't do Quilling or Fimo but I can't give up on the Napkin Technique. I rarely decorate but I have everything I need to be able to start a project at any time if the opportunity arises.
My inspiration now comes naturally but I don't miss the opportunity to consult with my husband, who also has an artistic side, but also the internet, and when I have time I also participate in a course.
If you want to start learning to do handmade pieces, my advice to you is that when you feel that something is in you, don't be influenced by the world we live in, but search there in your soul and imagination until you find that source of imagination and ideas and let them out. through your hands. Surely something beautiful will come out! You have to believe in yourself! 😄❤️