Halloween is one of the most exciting holidays of the year. We get the chance to exploit our creativity and come up with amazing costume and decoration ideas.
We spend most of our time at work, so why not have a little fun once in a while. Without a doubt, Halloween was a great way to get creative at the office and also a great opportunity to bring people together.
This year, our Halloween party was so much fun, that we had to share some moments.
Hocus-Pocus! We need coffee to focus!
Our Halloween day started with a bloody coffee in a festive skull glass. Following the tradition for this day, the office space started to get crowded with witches, spiders and all kinds of monsters and spooky characters.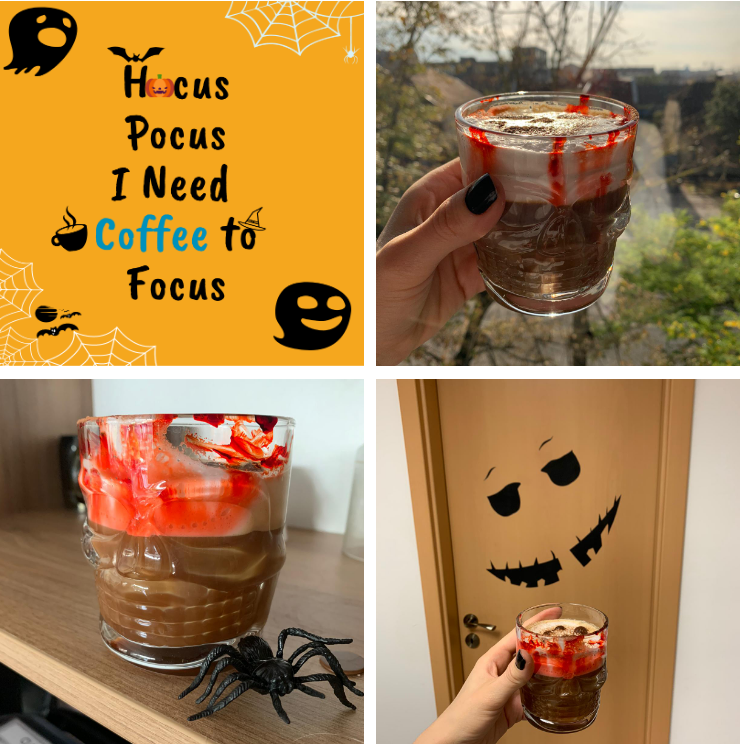 Halloween office setting
In addition to the costumes, we needed to create a true Halloween atmosphere in the office. Therefore, the Marketing team came up with some great handmade decorations. From bats, spiders and ghosts to homemade cookies and mummy hot dogs.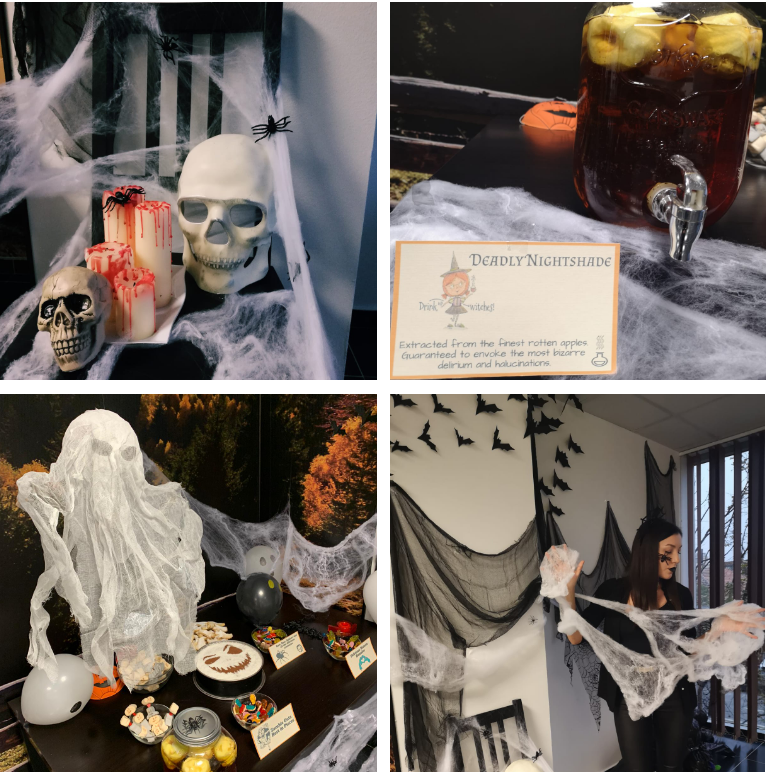 Party Time
It all started with a witch, a police officer, and Christian Grey that walked into the kitchen. We know…It already started to sound interesting😊
Then, the Mother of Spiders, Poison Ivy, Wednesday Adams, Spartacus, a devil, and a ghost appeared.  We also had a butcher-doctor in the house…in case of a medical emergency.
Last, but not least, we had the cutest Harry Potter baby to defend us from all the evil.
What an interesting gang😊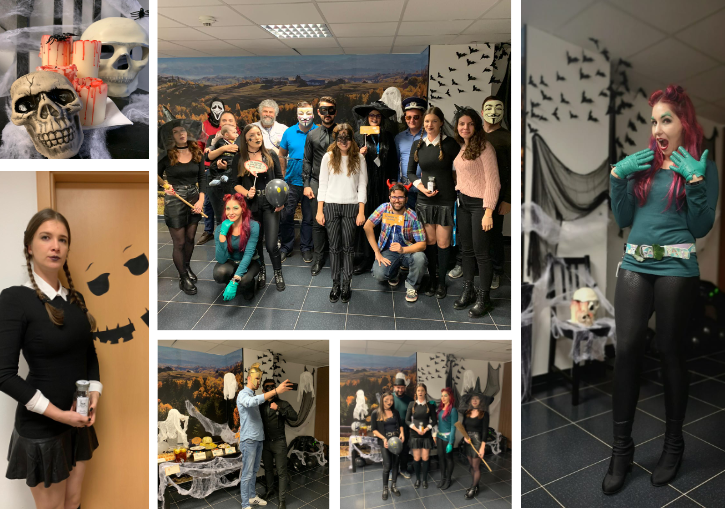 Even the monsters need to eat
If you are wondering what a bunch of scary monsters and creepy characters are eating, the answer is simple: PIZZA! Because pizza is life even on the day of the dead.
However, we also had some dishes with proper monsters food: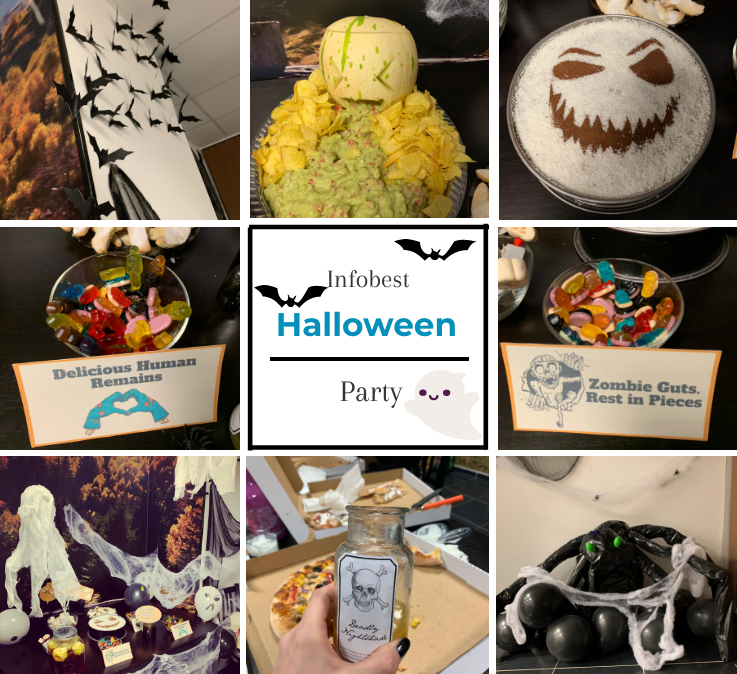 With so many scary characters lurking around telling scary stories it was hard to forget that it was actually Thursday. We needed to call it a night so that we'd be able to wake up like a fresh monster in the morning for yet another day at the office.
"May your candy supply last you well into the Christmas season!"
How was your Halloween?