As a software tester, you are responsible for part of the quality assurance process.
Develop test specifications, perform automated testing, and keep the documentation updated.
Provide developers with accurate indications for localizing found issues.
Computer science university degree, or equivalent.
Good understanding of HTML.
Experience with tools like UFT, TestCafe, Playwright.
Knowledge of Jenkins, GitHub and Jira.
Basic knowledge of Python and JavaScript.
Willingness and ability to learn and adapt to new technologies.
Good communication skills, ability to work well in various teams.
Meticulous and organized person.
ISTQB certification is a plus.
Fluent in English; German is a plus.
Challenging tasks and projects.
Flexible work schedule.
Active support of your career within the company.
A professional and powerful team with flat hierarchies.
Great social environment where you can work amongst friends.
Demand-oriented and on-going training.
Private medical plan
If you're passionate about your work and you think the position described above suits you, don't hesitate to get in touch. We'd really like to meet you! The coffee is on us.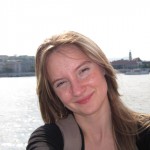 Team Coordinator
"I was a noob when I began working for Infobest and they help me a lot in becoming a good and happy tester. Shortly: Great place to work. Nice and friendly colleagues. Interesting projects. I also like the openness of the management team towards the employees."